Bio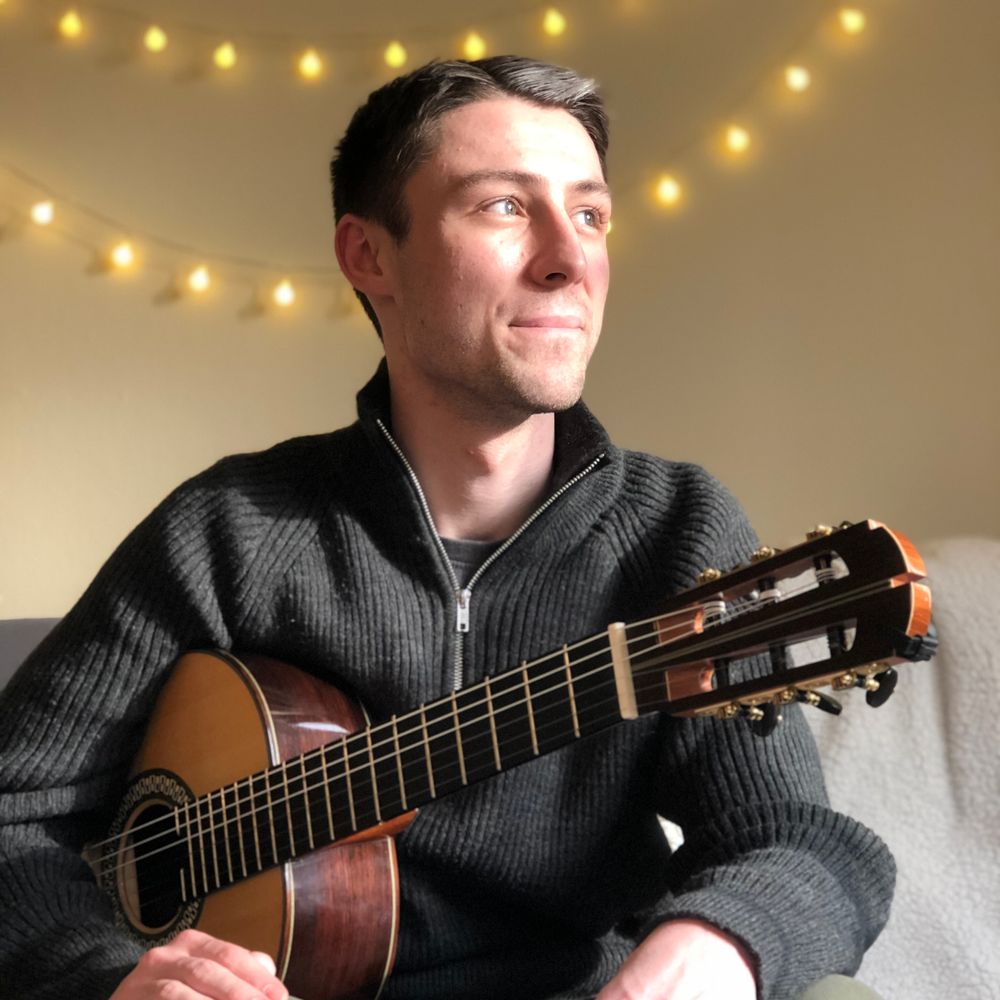 Brandon Azbill is an award winning classical guitarist, teacher & composer.
Currently, Brandon is finishing a BM in Classical Guitar Performance at Portland State University. In Fall of 2019 He will begin his MM in Performance at PSU. He has been awarded scholarships from Portland State University, Sunriver Music Festival & Chris Wilson Scholarship Fund.
Brandon has performed with many groups, including Central Oregon Symphony, Central Oregon Mastersingers, Opera Bend, PSU Guitar Orchestra & as a soloist with the Community Orchestra of Central Oregon. Brandon is a Northwest Guitar Festival Competition finalist & featured performer at Portland & Corvallis Guitar Societies.
Teaching is also an important aspect of Brandon's life. In 2017 he taught elementary school music at St. Thomas Academy in Redmond, Oregon. Currently, he maintains students in the Portland area at both Solomon Guitar Studio & Oregon Episcopal School. 
His primary teachers include Jesse McCann, Rich Hurdle, & Blaine Cameron. Other influential teachers & masterclass experience includes Hideki Yamaya, Mario Diaz, Drew Henderson, Marek Pasieczny, Andrew York, Matt Gwinup, Cameron O'Connor, Thomas Viloteau, Jermey Jouve, Tengyue Zang, Yuri Liberzon, Pablo Sainz Villegas, Tal Hurwitz, John Stowell, Dan Balmer, Eric Skye & Alex de Grassi.